Professional experience
Professional experience (PE) is an integral part of your teacher preparation course at Curtin University.
The PE program is based on the premise that you will have gradual, varied and integrated experiences. Pre-service teachers must satisfactorily complete each stage of the PE program.
Professional Experience information relating to your specific course can be found below. Each link has all the information you need to undertake your PE.
Bachelor of Education courses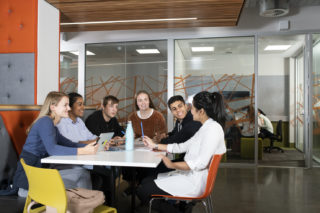 Master of Teaching Courses
MTeach PE4 Transition into the Profession
Please note: A maximum of 50% of total School professional experience placement days may be undertaken overseas. All Professional Experience placements, whether undertaken in Australia or overseas, must meet all relevant assessment, unit, course and Fieldwork participation requirements.